Various W.I.T.C.H. books have been released, including a series of chapter books which are novelizations of comic book issues, collected editions of comic issues, and original stories in novel form.
Chapter books
The W.I.T.C.H. chapter books consist of twenty-six books, adapted from the comic series by Elizabeth Lenhard, Julie Komorn, Kate Egan and Alice Alfonsi. Each book contains comic inserts from the original W.I.T.C.H. comic. The book series was designed for UK and USA release and preceded the graphic novel adaptation in the United States.
Additionally, two bindups of three novels each were published.
The Beginning (Books 1, 2 & 3)
Guardians of the Veil (Books 4, 5 & 6)
Graphic novels
American
Hyperion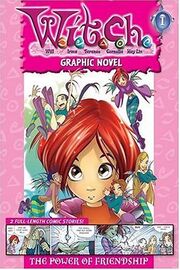 Starting in 2005, Hyperion published 8 graphic novels in the USA, containing two issues each. Below is a list of their titles and the issues they contain.
Yen Press
At the 2017 San Diego Comic-Con International, Yen Press announced that they would be republishing the W.I.T.C.H. comics with a new English translation.[1] Each volume contains four issues (with the exception of volumes 16 and 19 which contain only three issues and volume 25 which contains five) and most volumes contain a few pages of additional content. To date, twenty five volumes have been released and three more have been announced.[2]
Italian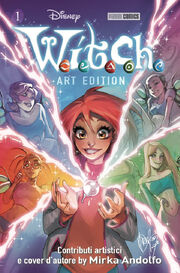 Omnibus
For W.I.T.C.H.'s 15th anniversary, Panini Comics in Italy rebulished Arc 1: The Twelve Portals in two hardcover volumes with some extra content.
Art Edition
In 2018, Panini Comics republished Arc 1: The Twelve Portals in four editions with new covers and artwork by Mirka Andolfo.
Manga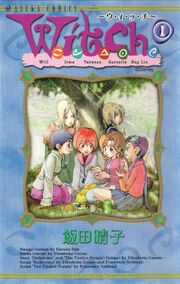 Instead of publishing the comic books in Japan, they were adapted into a manga. Two volumes were published collecting all the issues
Lene Kaaberbøl
Danish author Lene Kaaberbøl has written a number of novels which tell original stories set in the W.I.T.C.H. universe which have been published in Denmark.
Adventure books
The first five of them each have one of the five girls as the main character in the order of the first letters in their names (Will, Irma, Taranee, Cornelia, and Hay Lin) and have been published in English.
Crystal Birds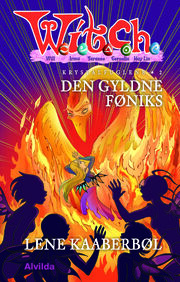 Her next series of W.I.T.C.H. books is called Crystal Birds, containing the following titles:
To date, these books do not have an official English translation.
In 2019, Danish publisher Alvilda republished the series, collecting two books per volume.[3][4]
Stenfalken (Books 1 & 2)
Den Gyldne Føniks (Books 3 & 4)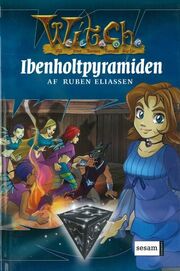 Books that have been released in Norway, Sweden and Denmark and do not have an official English translation.
Ruben Eliassen
Josefine Ottesen
Maud Mangold
Lene Møller Jørgensen
Cecilie Eken
Expedition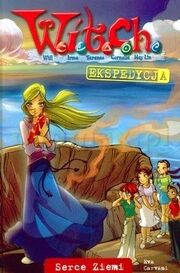 Expedition is a series of novels written by Polish author Eva Carvani with illustrations by Daniela Vetro, Paolo Campinoti and Mara Damiani.[5][6]
Non-story content
Guidebooks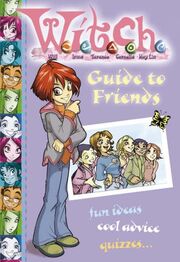 Three books, which include advice, the girls' thoughts, conversations and diary entries about the topic of the book, and quizzes.[7]
Annuals
Two annuals were published in the United Kingdom, containing activities, information and short comic inserts.
References