Season 1 is the first season of the W.I.T.C.H. TV series, and consists of 26 episodes which aired between December 18, 2004 and August 17, 2005 on Toon Disney. 13 episodes aired on Disney Channel in 2006. This season corresponds to the Arc 1: The Twelve Portals of the comics.
Opening sequence
For the international versions of W.I.T.C.H., the opening sequence showcased the girls and their powers in a "story version" with unique footage from the opening for each season and used the song W.I.T.C.H. Theme Song. The season 1 version of the opening can be seen here.
The US version of W.I.T.C.H. used a complete different opening sequence, as well as a completely different theme song. The opening sequence consisted of action clips from some season 1 episodes and scenes from the W.I.T.C.H. demo reel. The theme song is We Are W.I.T.C.H. and is performed by Marion Raven.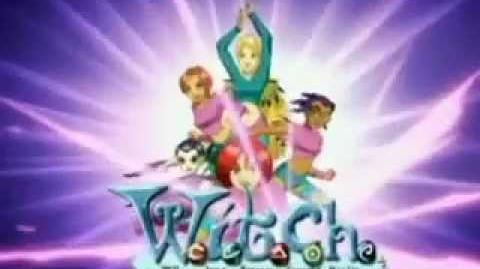 For the first 13 episodes, the demo version of the song was used until episode 14, which introduced a new version of the theme song that would be used for all future episodes.
Plot
The season begins with Will, Irma, Taranee, Cornelia and Hay Lin forming a friendship and obtaining their elemental powers thanks to Yan Lin, Hay Lin's grandmother. They then worked together to master their powers and fought the forces of Meridian along the way. Halfway through the season, Lord Cedric revealed to Elyon that she is the princess of Meridian and she rebelled against the girls due to the fact that she would have rather heard this from Cornelia than from someone she barely knew. In Meridian, Prince Phobos used his glamoring power to make Meridian to seem like a paradise than a world engulfed in darkness. In the end, the girls regained Elyon's trust and defeated Prince Phobos to save Meridian from being enveloped in complete darkness.
Episodes
Trivia
Will was the only Guardian of the Veil who did not fully develop her own elemental abilities until the second season. Until then, her magical powers derived only from the Heart of Kandrakar's own great mystical powers.
Throughout the season, Hay Lin doesn't wear the trademark goggles on her head like she does in the comics.