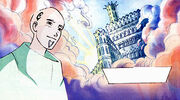 – The title of Oracle seems to be a hereditary one however whoever holds the position possesses omnipotent powers and omniscient knowledge enabling them to watch and protect the universe.
– in comic the title of Oracle
can refer to the following characters: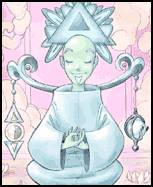 N'ghala, the nymph of the star serves as the first oracle right after it was created.
Himerish, the sole Oracle for the first three arcs, the fifth, and the sixth arc.
Endarno ( possesed by Prince Phobos), the Oracle when Himerish was deposed of his position and was exiled
Yan Lin, Hay Lin's grandmother; and the previous Guardian of Air. She becomes the Oracle at the end of the New Power Arc
Community content is available under
CC-BY-SA
unless otherwise noted.